From Charming, Historic Communities to Chic, Up-and-coming Neighborhoods, Charleston Has It All.
There is a myriad of things to consider when it comes time for you to pack up your family and move. Deciding which neighborhood is right for your family can be even more difficult. But don't worry—we're here to help give you an overview of some of Charleston's best neighborhoods! From Old Village to Carolina Park, here are 12 Charleston neighborhoods that might just hold your next home.
1. Old Village
Nestled in the Charleston harbor,
Old Village
residents enjoy salty breezes and unbeatable views of downtown Charleston and the Ravenel Bridge. Here, residents enjoy a small-town feel and an undeniable sense of old Charleston neighborhood charm. This highly sought-after community is a blend of trendy and historic elements, making it a popular place for families. Additionally, the plethora of parks and top-notch educational opportunities are just a couple more reasons that families are drawn here. A drive through this idyllic neighborhood will reveal an assortment of home styles, ranging from modern to historic. Spend your weekends catching the sunset at
Waterfront Memorial Park
or enjoy a relaxing afternoon at
House of Brews
, which offers beer, coffee, and tea.
2. Old Mount Pleasant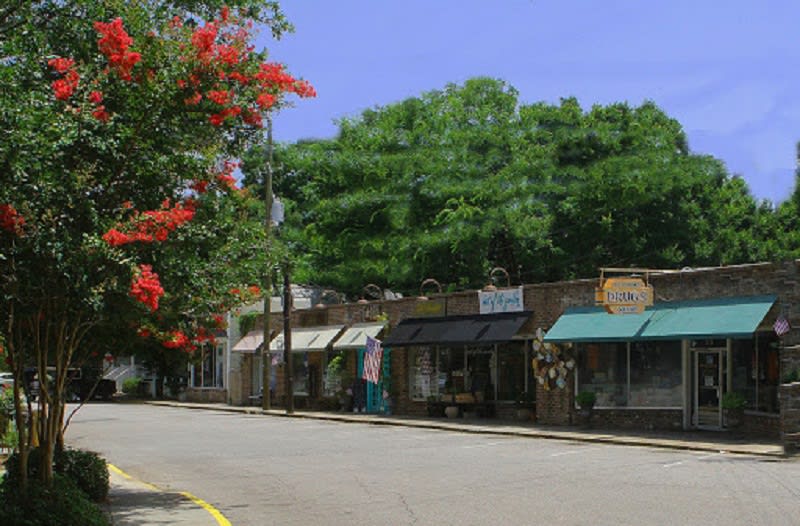 Credit: Old Village District
With sprawling oak trees, modern and historic elements seamlessly blended together, and a family-friendly community,
Old Mount Pleasant
is a slice of heaven on earth. Conveniently situated just a few miles from Sullivan's Island and approximately six miles from Downtown Charleston, people are drawn to this neighborhood due to its impeccable location. Here you can find everything from traditional brick ranch-style homes to modern constructions, offering something for everyone. Satisfy your sweet tooth at the popular Village Bakery and Cafe or spend a sunny afternoon strolling through the
Mount Pleasant Memorial Waterfront Park
. Before you know it, this town is sure to feel like home.
3. I'On
Just over the bridge from Charleston in Mount Pleasant,
I'On
is a picturesque neighborhood nestled in nature. The community is designed after the historic downtown area, resulting in a laid-back and close-knit ambiance. The homes here represent I'On traditional Charleston single homes, situated close together to promote a sense of togetherness and community. Located just minutes from downtown Charleston, I'on abounds with options for dining, shopping, and entertainment. Parks, canals, trails, and lakes make this desirable location a paradise for outdoor enthusiasts. This neighborhood is perfect for those who want a small-town feel with close access to nature and quick access to downtown.
4. Olde Park
Established in 2000,
Olde Park
is one of the most premier Mount Pleasant neighborhoods. This upscale community is known for its luxury custom homes that are situated on luscious, spacious lots. Additionally, beautifully landscaped sidewalks connect four tranquil ponds throughout the entirety of the property. Residents here can enjoy living just 10 minutes away from downtown Charleston and the beach. Individuals from all walks of life enjoy living here—from retirees to young families. Regardless of what stage of life you are in, you will be sure to love all that Olde Park has in store. Options for dining and entertainment abound, and stunning, timeless neighborhoods are the norm.
5. Sullivan's Island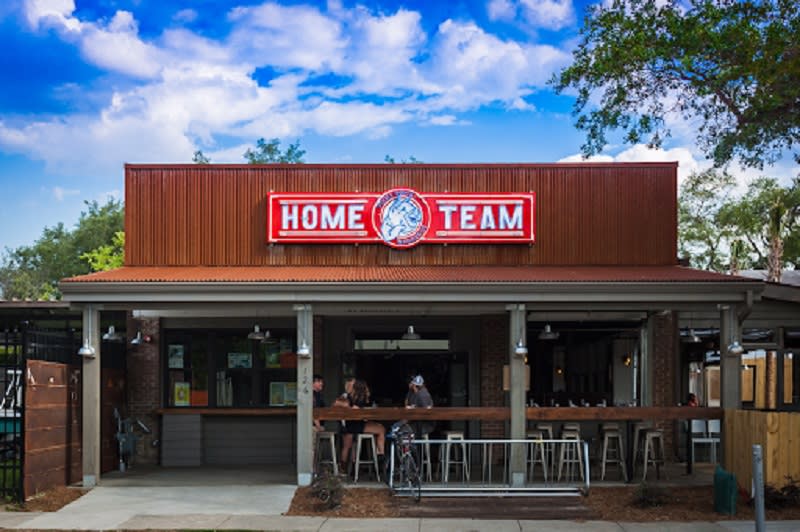 Credit: Home Team BBQ
Sullivan's Island
comprises a two-and-a-half-mile-long barrier towards the entrance of Charleston Harbor. This community has gained a reputation for being one of the most desirable communities in the Charleston area. With so much to offer, it's not difficult to understand why. Home to just over 2,000 people, Sullivan's Island residents enjoy the small-town charm, pristine beaches, and chef-driven restaurants. Not to mention, this quaint community is known for its strong sense of community and family-friendly environment. A drive through this charming neighborhood will reveal a variety of homes that range in size and appearance, including gorgeous beachfront properties. Grab some famous Southern barbecue at
Home Team BBQ
or connect with nature at Sullivan's Island Nature Trail.
6. Isle of Palms
Those who are lucky enough to own a home in the
Isle of Palms
can expect the best of the quintessential beach lifestyle. Isle of Palms is a picturesque island town separated from the mainland by the Intracoastal Waterway. As such, this beach town offers residents an escape from the hustle and bustle of city life. A luxurious and laid-back community, Isle of Palms primarily consists of vacation rentals and permanent residences. With a population of just over 4,000, this town might be considered small, but it certainly doesn't lack when it comes to exciting things to do. From a plethora of recreational activities and waterfront eateries to immaculate beaches, Isle of Palms has something for everyone.
7. The Groves
Located near historic Charleston,
The Groves
is one of Mount Pleasant's most chic and modern neighborhoods. With a hip, urban lifestyle and small-town charm, those who are lucky enough to live here can experience the best of both worlds. The Groves are loved for numerous reasons, including its easy accessibility to the center of town, quiet neighborhoods, and active lifestyle. Homes found here are often elegantly renovated and carefully perched on spacious, beautifully landscaped lawns. With so many appealing qualities, it's no surprise that homes here are hard to come by.
8. Watermark
Watermark
is nestled in the heart of Mount Pleasant and close to the popular shopping spot, Towne Center. Residents of Watermark can enjoy a colorful array of dining, entertainment, and shopping options. Not to mention, a simple 15-minute drive will take you to Downtown Charleston where you can find even more exciting activities to do and explore. Additionally, a quick 10-minute drive will take you to two of the area's most popular beaches: Sullivan's Island and Isle of Palms. Start your morning off with a cup of coffee and piping hot pastry from
Brown Fox Coffee
, or spend your weekends at one of the nearby beaches. Experience all this illustrious, modern community has to offer.
9. Snee Farm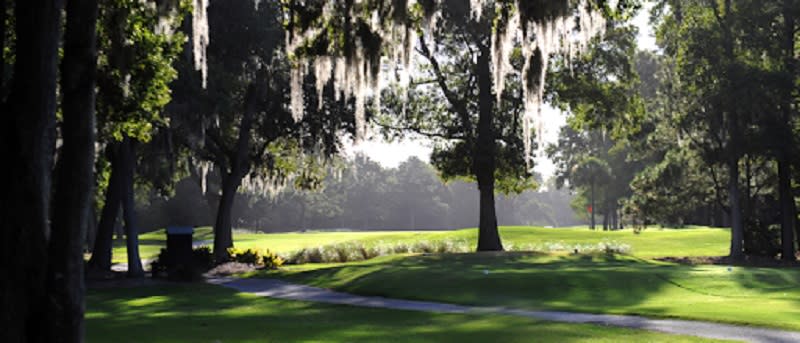 Credit: Snee Farm Country Club
One of Mount Pleasant's most established neighborhoods,
Snee Farm
has been a part of the community since it was established in the early 1970s. Today, Snee Farm, a quaint and historic community, is nestled in the heart of Mount Pleasant. A short five-minute drive will transport you to the Isle of Palms beach, and a 20-minute drive will take you to downtown Charleston. With perfectly manicured landscaping and majestic oak trees, Snee Farms features an 18-hole golf course, lagoons, and varied home styles. Whether you like contemporary, colonial, Tudor, or ranch-style homes, Snee Farms has something to match everyone's tastes.
10. Belle Hall
Experience the epitome of southern charm at
Belle Hall
—one of the area's most enticing places to purchase a home. Belle Hall is situated right off the 1-526 and Longpoint Road, making it a convenient location for commuters. Although residents from all walks of life make their homes here, Belle Farm has a large population of families. Top-notch schools, parks, green spaces, and a safe environment are just a few of the qualities that families appreciate. If you're looking for an evening out with friends or to celebrate a special occasion, head across Longpoint Road. Here you can choose from a collection of restaurants, shops, and more at the
Belle Hall Shopping Center
. You'll love being a part of this family-friendly community.
11. Hamlin Plantation
Hamlin Plantation
is a residential subdivision comprising multiple sub-sections. Overlooking the stunning Intracoastal Waterway, this beautiful village is one of the favorite neighborhoods in Mount Pleasant. Hamlin Plantation is home to just under 1,000 residents, giving it a comfortable, small-town feel. But don't worry, big city conveniences are right outside the cozy confines of this village. A short drive across the beautiful Ravenel Bridge will take you to downtown Charleston for a memorable evening out.
12. Carolina Park
Carolina Park
is an inspiring master-planned community that consists of beautiful landscaping and even more beautiful homes. Situated next to Highway 41 and Highway 17, Carolina Park is just 25 minutes away from Charleston International Airport. This vibrant and friendly community is one of the newer neighborhoods in town, but it is far from boring! Known for its active lifestyle, here you will find abundant natural beauty, a network of pedestrian walkways along an attractive streetscape, and close access to nature. Carolina Park is home to many families who value a more quiet, laid-back atmosphere to raise their children. Your next home might just be waiting for you here.
If you are ready to make the move to the Charleston area, contact
Katherine Cox
today. Katherine serves a wide range of neighborhoods and is an expert in everything from Old Village Mount Pleasant real estate to Carolina Park real estate. Regardless of what you are looking for, Katherine and her team are eager and fully equipped to help you find your dream home.