Charleston, South Carolina, is regularly singled out as one of the nation's top vacation destinations. In fact, Charleston is considered "the best small city in the U.S." by Condé Nast Traveler, "the number one city in the U.S." by Travel + Leisure, and "the South's top city" by Southern Living.


Approximately 150,000 residents would likely agree Charleston isn't just a great place to visit but an outstanding place to live and own real estate. If you're thinking about relocating to this iconic southern city, there are a few things worth noting before making the move.
Five key characteristics to know about the city before relocating to Charleston
Charleston is bigger than you think
Charleston shares some characteristics of many other southern port cities. There are inlets and outflows, barrier islands and rivers, abundant marshes, and uninhabitable natural expanses. And while it's by no means an East Coast metropolis, Charleston is much larger and far more diverse than the sleepy vacation cities of the American south.


The city itself has more than 150,000 residents, an increase of 25% over the past decade. The larger metro area of North Charleston, Mount Pleasant, and Summerville includes close to 800,000 residents. Far from being truly "small," the region is home to a 21,000-acre joint military base, with a population of 80,000 servicemen and women all its own. There's a growing tech and automotive footprint, with Volvo's U.S. operations in neighboring Berkeley County and Mercedes Sprinter Van manufacturing in North Charleston.


Charleston and the surrounding areas are on an upward trajectory. Tourism and hospitality remain a significant presence in Charleston, but it's no longer the dominant industry in a rapidly diversifying economy. If you've been on the fence about when to relocate to Charleston, now is an excellent time to make the move — before the real estate market truly takes off.

Charleston has ideal weather
One of the best things about living along the southern Atlantic coast is the weather is infinitely more pleasant than almost anywhere else in the south. Though Charleston features a humid, subtropical climate, ocean breezes help keep more oppressive heat at bay during the summer.

Rain is abundant, too, though usually in the form of pop-up showers and thunderstorms that rarely result in a full day's worth of rain. Days on the beach, out on the water, or walking the golf course are all possible at any point during the year, even during the city's mild winter. If you're coming from a considerably colder climate, prepare to turn over your entire wardrobe within your first year. And if you're not a fan of snow, you're moving to the right place. In the past 50 years, it's only snowed a total of 28 inches, with 23 of those inches falling on five separate days in five different years.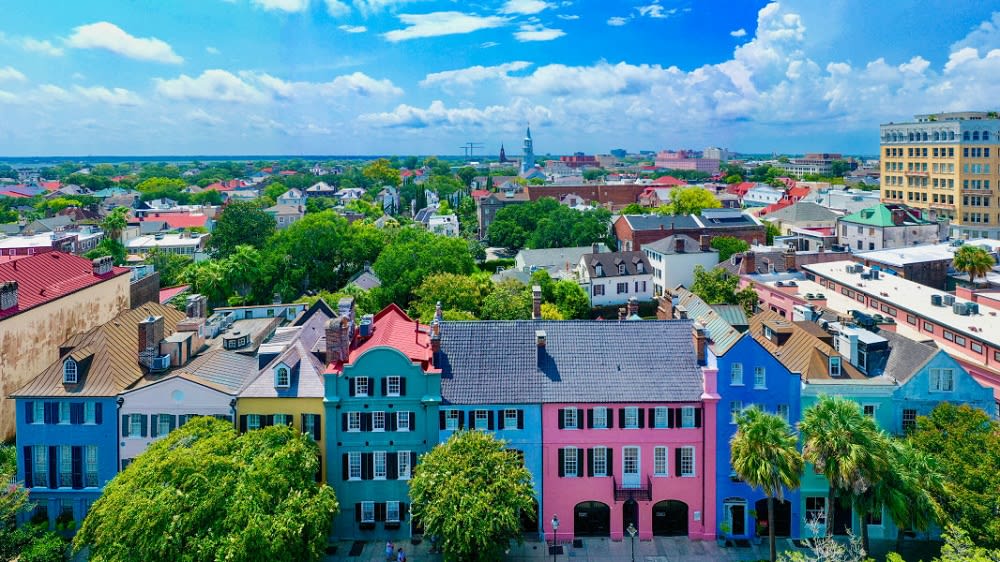 Image courtesy of PODS
Charleston offers a wide range of homes for sale
Charleston is a city of distinct neighborhoods. Deciding on a community in Charleston (or just across the harbor in the luxurious community of Mount Pleasant) means choosing a lifestyle. The list below will help you get familiar with each.
I'On

: Master planning on a grand scale, with detailed, period architecture featuring wraparound porches and modern convenience, all within a self-contained village.

Olde Park

: Urban estate living with a surprising level of privacy.
This is only a small sample of Charleston's most popular and distinctive communities. Many others are set away from the beach or the historic city center. Carolina Park, for example, is a master-planned community with modern amenities and proximity to schools. Ultimately, the choices are clear: beachfront estates versus luxury master-planned convenience. Rest assured, there is no wrong answer.
Charleston is a coastal destination
You don't have to love the outdoors to love life in Charleston — but it will certainly enhance your enjoyment of the city's perfect climate. After all, life in the low country is best when spent on the move and enjoying the sea breezes.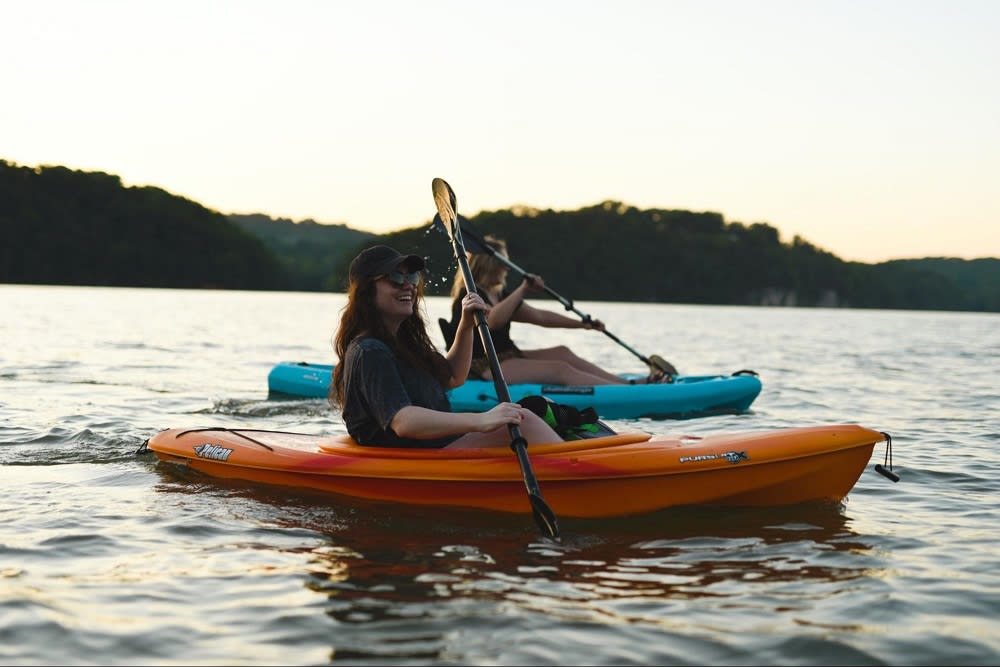 Near Charleston homes for sale, there's easy access to hiking, biking, horseback riding, and outdoor thrills like skydiving and zip-lining. On the water, there are plenty of options for boating, skiing, swimming with dolphins, and taking chartering trips to relax and fish the region's abundant coastline. And of course, there are also public beaches, parks, preserves, and golf courses. The area's golf courses are world-renowned, including some of the game's most demanding and celebrated layouts.
Charleston is a historic American city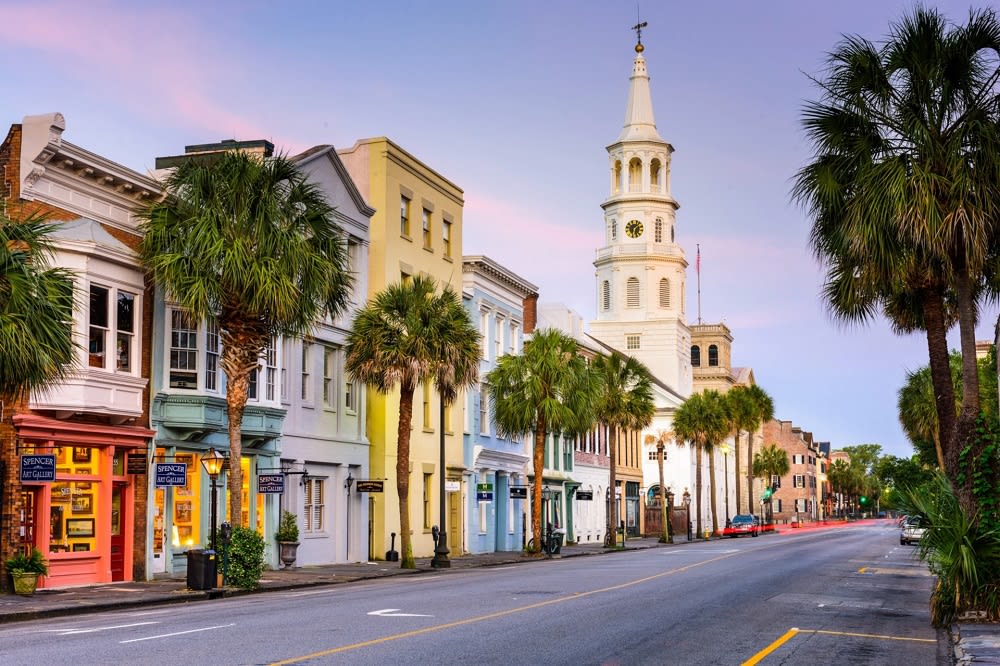 Originally founded in 1670, Charleston is unofficially the eighth-oldest city in the US — and a stroll through any number of the city's historical districts reveals this window into the past. From the famous 13 pastel-painted Colonial homes of Rainbow Row to the 220-year-old Charleston City Market to Fort Sumter at the Mouth of Charleston Harbor — Charleston is a monument to the American past.
The city goes to great lengths to document everything that's come before — including its sordid role in the West African slave trade — and to preserve both the city and its lessons for future generations to understand. Charleston's "museum mile" features 20 different museums. There's also an abundance of parks, monuments, and landmarks (on and off the water). No matter where you walk, you'll encounter artifacts and reminders of the past. What's more impressive is just how well-preserved the city is, even though its many monuments are exposed to the salty elements of a seaside city.
And overall, Charleston's hundreds of years of history have resulted in an exquisite local culture, with unique cuisine, music, architecture, and a kaleidoscopic art scene. These attributes are the lifeblood of the city and what makes it a great American city for owning real estate and investing in the future.
Searching for Charleston homes for sale?
Contact Katherine Cox + Co
to start your Charleston real estate journey. From Mount Pleasant homes for sale to historic I'on real estate, the team will make navigating the Charleston real estate market feel rewarding and stress-free.