Revel in the Lap of Luxury at One of These Marvelous Escapes.
Everyone could use a bit of pampering now and then. Charleston has several exceptional spas dedicated to providing everything you need for a tranquil retreat.
Indulge yourself with rejuvenating spa treatments at one of these premier luxury destinations.


The Woodhouse Day Spa
For an all-encompassing spa day, head to
The Woodhouse Day Spa
. This pampering paradise has various face and body treatments and spa packages accessible to its upscale clientele.
Facials come in 14 different options, one of which is specifically designed for men. The Woodhouse Discovery Facial restores your face to its natural radiance with an in-depth analysis by professional estheticians to help you achieve your skin goals. The Collagen Infusion Facial provides a welcome collagen booster through hyaluronic acid, marine collagen, and BABOR®'s tripeptide boost. This service flawlessly smooths wrinkles and fine lines.
Once your face is thoroughly renewed, enjoy a stress-relieving Swedish massage, a relaxing back, neck, and shoulder massage, a Mellow Mama massage, or any of the fabulous massage therapy offerings.
Skin treatments don't end here — Woodhouse provides several body services, including organic seaweed leaf wraps, warm spiced mud wraps, lazy day renewal rituals, and more. Once your skin and muscles are properly tended to, have your fingers and toes polished to perfection. From hand treatments to gel manicures, and seaweed leaf pedicures to gentleman's pedicures, this spa has everything you desire to ensure your extremities are well cared for.
Take your self-care to the next level with a Woodhouse Special. Ayurvedic experiences, blissful night services, and waxings are just a few of the carefully curated selections. Signature packages are exceptional options for self-reflection, and couples spa experiences and other amazing specials are designed with your busy and stressful life in mind. Plan the ultimate spa day with the girls with one of the party packages. Bring a group of close friends for a unique and private retreat with the Essential or the VIP Experience.
Whether you drop by for a quick mani-pedi and facial or spend the day gossiping and drinking mimosas with your friends, you will indeed have an extravagant encounter at The Woodhouse Day Spa.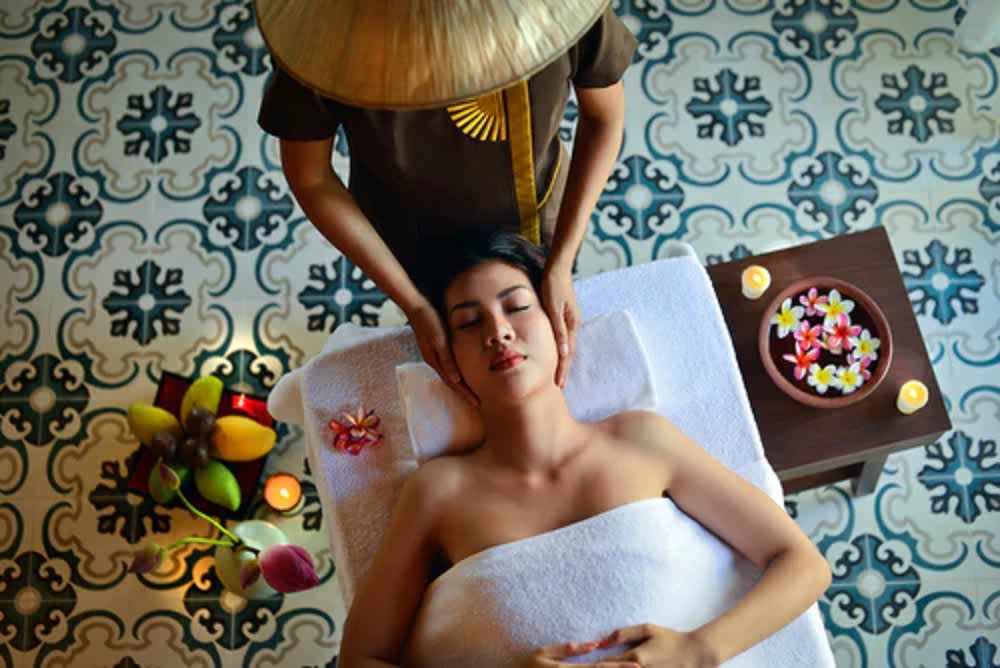 Spa Adagio
The historic Francis Marion Hotel is home to the full-service day spa
Spa Adagio
. This retreat features massages customized per your requirements and rejuvenating facials that will leave your skin glowing.
Signature massage #1 integrates lavender and sweet orange aromatherapy, delighting your senses while you undergo a relaxing 75-minute massage with an added 15-minute bonus Moroccan oil scalp massage.
The #2 signature massage features a full-body dry buff exfoliation, which sloughs off dull skin to reveal a fresh, bright canvas. The buffing is followed by a full-body massage using organic, unrefined coconut oil for a deeply nourishing treat.
Relish in some hot stone massage therapy with the #3 signature massage, complete with arnica oil. Opt for an additional scalp massage or exfoliation to round out the experience. Every massage can be provided in a traditional or advanced form, pairing you with a professional therapist who will evaluate your body's specific needs.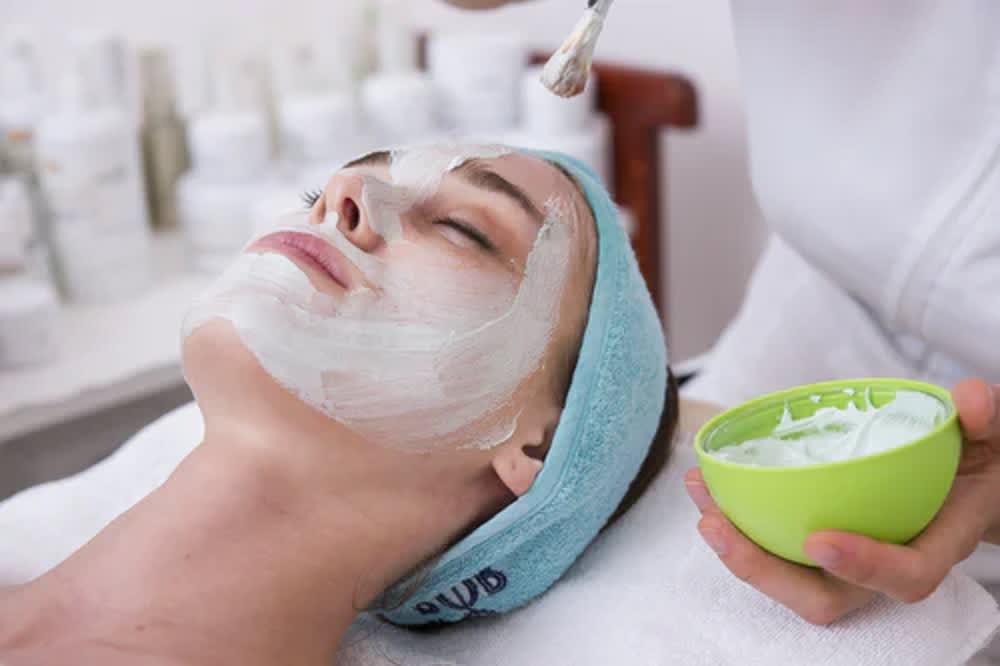 Once your body is refreshed, it's time to unwind with a facial to match. For a moisturizing treat, try the #1 signature facial. The Vitamin C blend of antioxidants and light exfoliation is best for dry, inflamed, and redness-prone skin, while the organic sugar and coconut lip scrub will smooth your lips to perfection. Add a hydrogel sheet mask to brighten and really up the ante.
For a face-lifting treatment, choose the #2 signature facial. This four-layer exfoliation uses alpha hydroxy and tropical enzymes to remove dead skin cells, revealing a lustrous complexion.
Stem Cell Max's #3 signature facial has been called the Rolls Royce of skincare options at Spa Adagio. This treatment was designed for mature skin, eliminating fine lines and restoring your youthful glow. Plant-derived stem cells refresh collagen formation, adding to this top-tier luxury facial experience. The Pucker and Plump lip treatments are complimentary with this 60-minute service!
Those with acne scars and hyperpigmentation adore the #4 signature facial. This treatment is proven to lighten dark spots and stimulate collagen production. As an added hydrating bonus, the hydrogel sheet mask is a freebie when you purchase this service. Book your next rejuvenating spa appointment with Spa Adagio.
The Spa at Charleston Place
Take a much-needed break from bustling city life at
The Spa at Charleston Place
. Their spa brochure is teeming with indulgent treatments that will have you feeling right as rain.
There are seven different therapeutic massage options to ensure you get exactly what you need. A signature massage utilizes European techniques to soothe aches and pains, relieve stress, and improve circulation. Most treatments are offered in 50-minute or 80-minute time slots. If you require a full-body experience, opt for the Top to Toe, featuring a 25-minute Moroccan oil scalp and neck treatment and a 25-minute foot reflexology treatment. With a tender touch, the mother-to-be treatment eases lower back pain and congestion while alleviating water retention.
Skincare remedies are readily available to appease all your deepest glowing skin desires. The signature facial is customizable, includes a facial cleanse and exfoliation, and is perfect for people with all skin types. If you need a more in-depth treatment, the micro-dermabrasion option reveals vibrant skin through a natural crystal exfoliation process, fit for clients with discoloration, sun damage, wrinkles, and fine lines.
Enjoy a 25-minute scalp and neck treatment alongside a 25-minute signature facial for an ultimate stress-relieving combination. Waxing, eyelash and eyebrow tinting, and spa packages are available for a full-service day of relaxation and gratification.
You can even bring your child to accompany you on your mani-pedi and facial treatment with The Cinderella or Boys About Face service. This facility is an ideal location for a luxurious, family-friendly spa day!


Verdant EcoSpa & Organic Oasis
Unwind with the Tranquil Sea Spa Experience, complete with a facial and massage. This soothing two-hour treatment stimulates the lymphatic system through body brushing and a walnut scrub exfoliation, renewing and deeply nourishing your skin.
For a detoxifying treatment to increase your skin's suppleness and glow, try the Ocean Essence Wrap, which uses ground walnut and seaweed to target cellulite and tired muscles.
Detoxify and soften your hard-working skin with an Organic Seaweed Leaf Wrap. You will be exfoliated before being wrapped in warm Atlantic seaweed, infusing your skin with the natural gifts of vitamins and minerals from the sea.
Take your fresh, dewy skin to the next level with an organic spray tan. The treatment includes an all-natural tanning solution created with avocado, coconut, grape skin extract, jojoba, and other ingredients to make your skin glisten.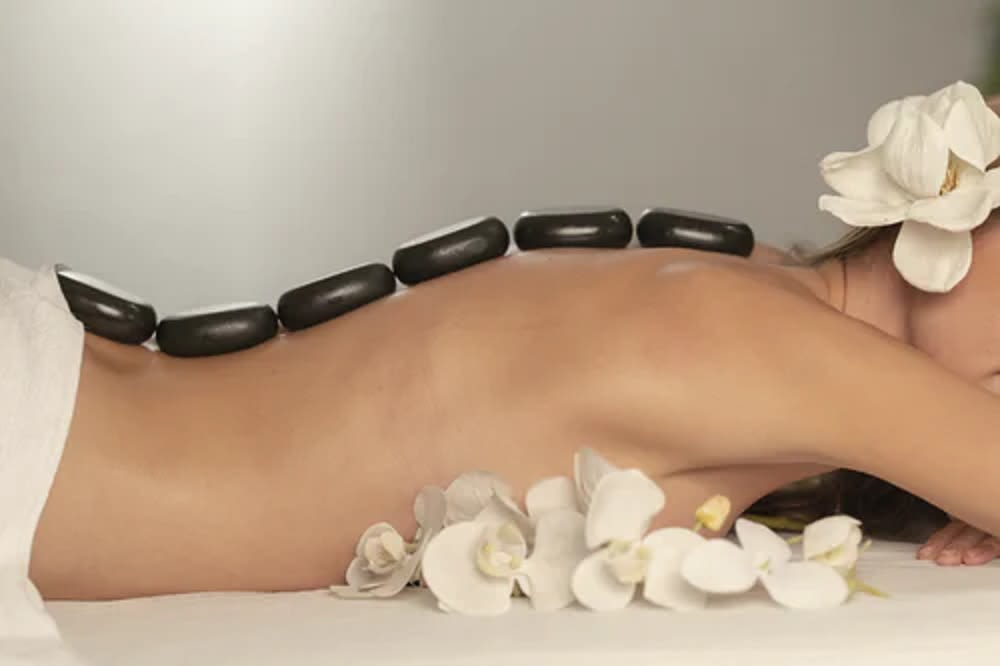 Specialty treatments abound, and you'll undoubtedly find one here that suits your requirements. Expecting mothers will adore the head-to-toe Mother-to-Be Massage. Choose between a 60 or 90-minute treatment featuring a lavender oil scalp massage that calms the nervous system while relieving aches and pains. Your tired feet will adore the rosemary and peppermint-infused foot scrub and massage that follows. Finish up with a lavender-infused body lotion application, and you'll feel relaxed and ready to take on this monumental chapter in your life.
For those who still desire a full-body treatment but aren't expecting it, the Voyager Massage Journey is a perfect fit. This top-to-toe tranquil experience includes a scalp massage, body stretches, body massage, and a luxury treatment to relieve your body from life's difficulties, tailored to your specific needs. Holistic facials come in 60-minute Classic Intuitive or 90-minute Deluxe Intuitive styles. Further benefits include nutrient infusions and face and neck Manual Lymphatic Drainage (MLD) for optimal skin health.
Once you've fallen in love with the spa's countless specialty treatments, you'll want to get your hands on the lavish and nourishing skincare offerings of the Organic Oasis. All products are hand-chosen and sustainably sourced to showcase American businesses. From bath bombs to blemish treatments and gua sha tools to restorative night creams, you'll find all your skincare necessities to uphold your natural beauty.
If you are dedicated to leading a natural, organic life and seek a tranquil refuge to match, look no further than Verdant EcoSpa & Organic Oasis.
Ready for a new start and see yourself living a fulfilling life in Charleston? Contact
Katherine Cox
and her esteemed real estate team. Katherine grew up in Charleston and knows the area like the back of her hand. Whether you seek Isle of Palms homes for sale or property in one of the remarkable
communities
Katherine's team services, they'll guide you through an optimal real estate transaction.