Isle of Palms is a city in Charleston County, South Carolina. Known as a barrier island on the South Carolina coast, this quaint town lies along a narrow strip of land, which is surrounded by a beach but separated from the mainland by the Intracoastal Waterway. The community is made up mostly of vacation homeowners, but there are year-round residents as well, all with beautiful beachfront homes. With local resorts, a dynamic dining scene, and a plethora of outdoor recreation, one can keep busy in Isle of Palms.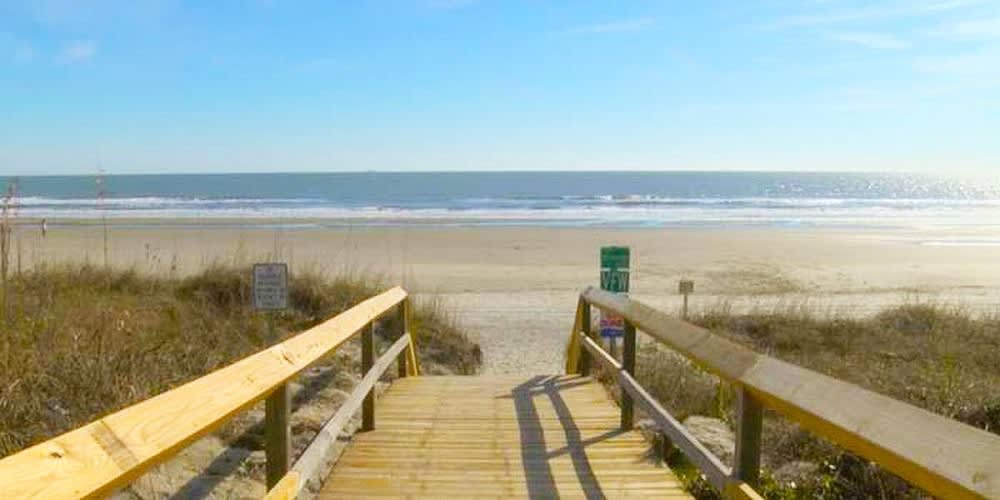 Image credit: live5news.com
Take a trip to the beach
Let's start with the obvious — the area's coastal beauty.
Isle of Palms Beach
is also called the Isle of Palms Park, and it is the biggest and most well-known stretch of sand in the area. Located in the center of the commercial district, it features a beautiful oceanfront with lifeguards on duty seasonally along the beach. Amenities include boardwalks and other accessible ramps, beach chairs, umbrella rentals, ice cream and snack vendors, playgrounds, restrooms, a picnic area with grills, outdoor showers, and more.
The hours vary depending on the season. From January to April, the beach is open to the public from 10 am to sunset from May to Labor Day, from 9 am to 8 pm, and from September to December 10 am to sunset. The park and beach are closed on Thanksgiving, Christmas Eve, Christmas Day, and New Year's Eve.
There's a private island beach called
Dewees Island
, 1,200 acres of oceanfront nature located a few miles north of Charleston. It sits at the end of the 60-mile parkland and offers unparalleled opportunities to enjoy wildlife and relish in the natural beauty of the Lowcountry. Without restaurants and stores, you can enjoy the peace of this location by watching wildlife, going kayaking, swimming, or fishing. There are seasonal holiday events, which bring people together for parades, BBQ cookouts, beach runs, or fun activities in their nature center. This private little island is exceedingly popular amongst families on vacation and can be reached by a twenty-minute ferry ride from the Isle of Palms.
Historical Monuments
Fort Sumter National Monument
is a sea fort built on an artificial island and designed to protect Charleston from naval invasion, dating back to the War of 1812 when the British invaded Washington D.C. by sea. It was still incomplete when the Battle of Fort Sumter began in 1861, but many of the original structures remain today.
You can get to Fort Sumter by ferry boat for a small fee of $30.00. The entrance fee to Fort Sumter is $10.00 for all people above the age of 16 which can be purchased in advance
here
. For those curious about South Carolinian history, this is definitely a trip worth making.
The Boone Hall Plantation and Gardens
is another popular historical attraction. Dating back to the late 1600s, this was a lucrative plantation owned by an influential family. Today, this plantation is known as the only of its kind in South Carolina's lowcountry to have a live presentation of Gullah culture. There are house tours and tractor tours which give a comprehensive overview of the manor and the 738 acres it sits on. Other points of interest include the Black History in America Exhibit, a Slave History Presentation, a garden tour, and a butterfly pavilion.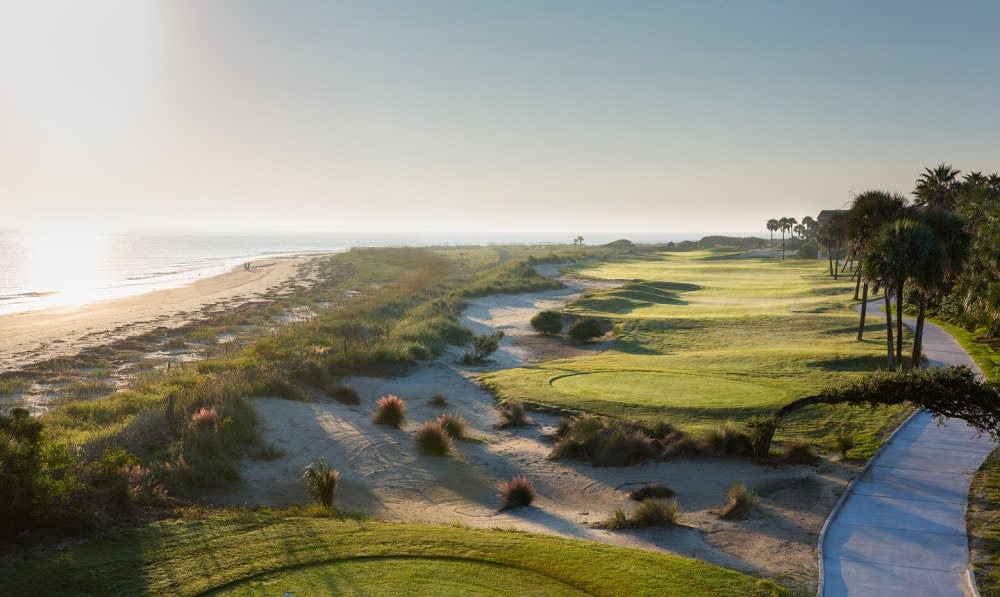 Image credit: golfpass.com
Do something outdoors
For the golfing aficionados, take a trip to
Wild Dunes Harbor Golf Course
. Known for its challenging design and beautiful views, this course will test all aspects of your game. This impressive facility features practicing areas, a full-service clubhouse, a driving range, a chipping area, and a putting green. You can book tee times online
here
.
Shem Creek Park
is a gorgeous outdoor space with ocean views in Mt. Pleasant. With boardwalks, scenic panoramas, hiking trails, and a tranquil town park with creeks, it's a serene way to spend the day. With the occasional lucky sighting of dolphins, this hike is ideal for those seeking a peaceful and tranquil experience away from the crowds of the beach.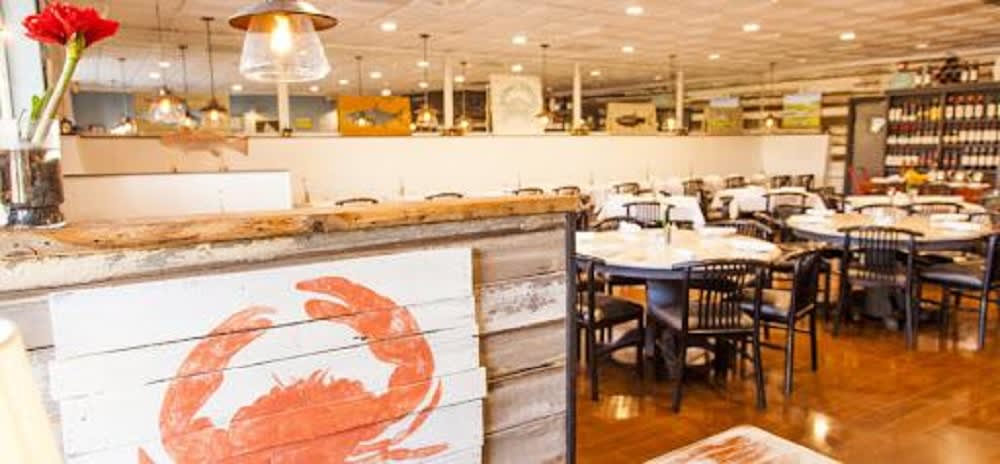 Image credit: longislandcafesc.com
Grab a bite to eat
Needless to say, seafood is big in Isle of Palms with residents savoring the fresh flavors of locally caught fish, but the area's restaurant scene offers much more than just that.
For bagels, coffee, cocktails, and new American cuisine,
The Refuge
offers its patrons an exciting variety. Select a fresh salad and delicious sandwich from their menu, and relax in their inviting dining room.
For more meat and seafood-center dishes,
The Long Island
impressive menu has garnered superior reviews. Described as being a quaint American bistro, locals praise the restaurant for its warm atmosphere and great service. One cannot dine here without treating themselves to a platter of fresh oysters.
Acme Lowcountry Kitchen
brings a little bit of a Southern flair to South Carolina. Known for its combination of upscale and casual, this restaurant is a triple threat with breakfast, lunch, and dinner. Whether you want to start your day off here with a cup of coffee and pancakes or drop in to dine on traditional coastal cuisine with a glass of beer, this neighborhood favorite is a must-visit.
Known for its ocean view from the deck and rooftop bar, Coconut Joe's Beach Grill is an excellent restaurant specializing in island-inspired dishes. The shrimp nachos appetizer is a hit, and the family-friendly ambiance attracts couples with young children to enjoy the BBQ burgers and crab dip.
If you are interested in Isle of Palms houses for sale or Isle of Palms condos for sale, contact
Katherine Cox
for more information.
*Header Image credit: charlestoncvb.com