Unique Outdoor Experiences From Kayaking to Carriage Rides
Charleston's year-round temperate weather and immaculate scenery are enough to make anyone want to explore the great outdoors. With its bountiful nature, it's easy to take a break from bustling urbanity and relax in South Carolina's idyllic landscape. Here are fifteen outdoor activities that you'll love in Charleston.
Kayaking, Canoeing, and Paddleboarding
Charleston boasts a wide array of waterways, making water exploration one of the most notable and noteworthy ways to get outside in the city. in Mt. Pleasant offers a multitude of exploration options. Take your pick of sunrise, sunset, and full moon kayaking tours, or consider an all-day blackwater tour of the Francis Marion National Forest and its untouched Lowcountry ecosystem. has a two-hour paddleboard marsh tour that gives guests a one-of-a-kind experience. Or, if you prefer to go at your own pace, a paddleboard rental opportunity to explore the Lowcountry on your own.
Get a Hole-in-one
If you're craving a few hours of sunshine, hit the golf course. Charleston has a multitude of pristine greens to choose from. Casual golfers will love to play 18 holes at the . This manicured course is located on James Island, and it has been a popular choice for Charleston golfers since its opening day in 1929. With a Rees Jones-designed course, the in Mt. Pleasant boasts a highly-rated, semi-private course that is challenging and enjoyable. This par-72 course is well-maintained and carefully prepared each morning to ensure golfers can play the best game possible. was created after transforming a Charleston plantation into a beautiful expanse of premiere fairways. This course is neither too difficult nor too simple, which makes it fun for golfers of all skill levels.
Sunbathe at the Beach
For a laid-back afternoon, there's nothing better than soaking up some sun on Charleston's pristine beaches. Relax on a white-sand stretch of Kiawah Island's10-mile beach, known for its dunes and plentiful wildlife, cool off with an ice cream cone from on Sullivan's Island, or play a game of pick-up sand volleyball at Folly Beach.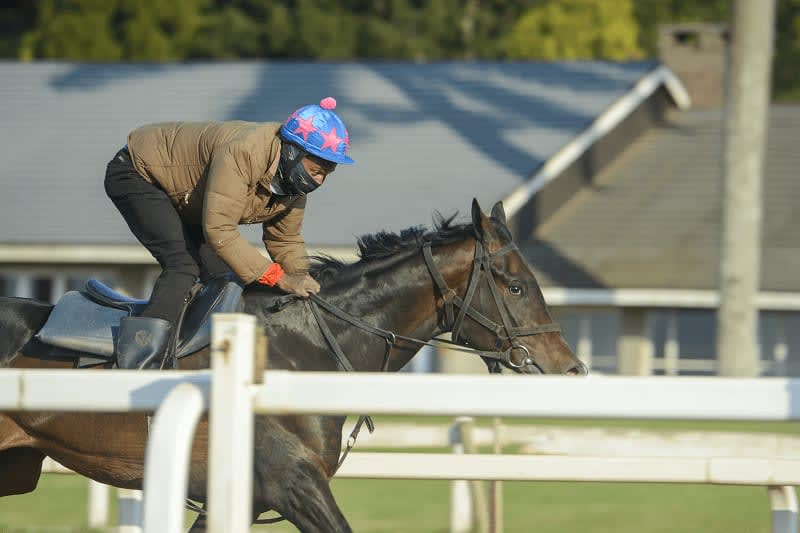 Explore on Horseback
Equestrianism is a growing pastime in Charleston, and horseback riding is an excellent way to explore the landscape. is a go-to destination for South Carolina equestrians as well as beginners, and their idyllic trails traverse old-growth trees draped in Spanish moss. Their family-friendly horseback tours are popular because it appeals to riders of all skill levels.
Go Fishing
Head out on the waters and see what you'll catch. If you own a boat, setting sail is simple, and there are plenty of open waters where you can cast your line. Alternatively, fishing charters make it possible for anyone to head out fishing. For inshore tackle fishing, is an incredible service, whether you're here for the weekend or a local hoping to make a memorable catch. is another renowned charter service with several options so that you can curate your perfect fishing afternoon. You might catch a redfish, a Spanish mackerel, or even a shark depending on which season you set sail.
Take a Carriage Ride
Travel the old fashioned way with a carriage ride through historic Charleston. All-day long, horse-drawn carriages escort visitors on guided tours through the city in a unique and fun way to explore. offers both carriage rides and walking tours through the city, including themed rides such as the forty-minute twilight Haunted Carriage Tour. By combining tours with local companies to create hybrid events such as the SpiritLine Harbor Cruise/Old South Carriage Tour, Old South Carriage Co. makes it possible to tailor your experience to your desires. Tours range from forty-minutes to over two hours when combined with a foot tour or boating tour, and you won't want to miss this one-of-a-kind perspective on the city.
Bike Through Historic Charleston

Cycling is a local favorite way to traverse Charleston. from the Kiawah Island Golf Resort is a fantastic way to explore the beach and navigate the island. With bikes of multiple sizes, it's easy for the entire family to travel.
Hunt for Fossils
Amateur archaeologists and expert paleontologists alike will adore searching for ancient relics on Charleston's beaches. is fun for the whole family and focuses on ethical and mindful fossil hunting. Whether you're searching for shark teeth or hoping to dig up an Ice Age remnant, Charleston Fossil Adventures has an outing that's curated to your taste. Beginners will love the Folly Beach Adventure, which is perfect for locating shark teeth, but more serious adventurers might gravitate toward fossil kayaking and the opportunity to unearth a megalodon shark fossil.
Yoga on the Beach
Yoga is an excellent and restorative exercise, and its rejuvenating effects are exponentially increased when you move it outside. If you prefer to practice alone, Charleston has a wealth of grassy parkland and large swaths of sandy beachfront to choose from. However, if you need a little more instruction, join a beach yoga class with . Morning or night, there are several classes to choose from to suit your skill level and desired intensity.
Play a Game of Tennis
Regardless of age, tennis is a sport that can bring the entire family together while spending time outdoors. Charleston hosts a handful of pristine membership-only tennis courts, including and Maybank Tennis Center, while public tennis courts make it simple to play a quick game of tennis in Charleston without a commitment to a club.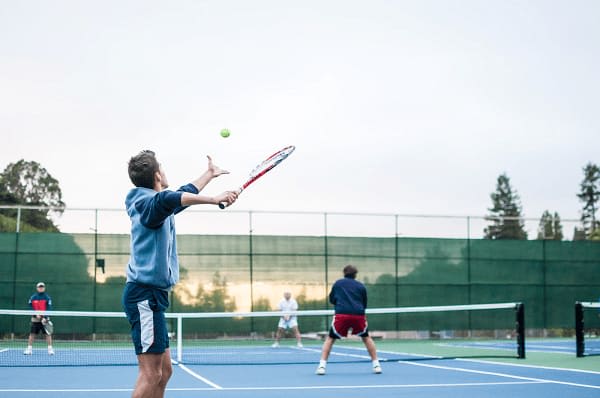 Enjoy a Meal Alfresco
Getting outdoors doesn't necessarily have to be an adrenaline-pumping activity. Sometimes, our favorite memories are made while breaking bread, and who says we can't do that outdoors? Charleston's immaculate climate means that there is a multitude of restaurants throughout the city that offer outdoor dining accommodations. Whether you're getting your fix of east coast seafood at or dining bistro-style on the patio at Cafe Framboise, there are a plethora of outdoor dining options in this seaside city. Families will love taking a break in one of Charleston's incredible parks, and a picnic is a perfect excuse for an afternoon outdoors. Eating alfresco can be as simple as snacking on fruit and sandwiches beneath a shade tree.
Catch a Wave on the Atlantic Coast
The waves in Charleston might not be the massive west coast breaks you'd find in California, but surfing newbies will love learning the motions on smaller waves. Folly Beach is Charleston's go-to destination for surfers. If you're still learning the ropes, you might be inclined to steer clear of seasoned surfers, but don't worry—Charleston's southern hospitality makes plenty of room for newcomers.
Swim Laps at a Local Pool
Take a break from the saltwater and dive into the pool at the W.L Stephens Aquatic Center. This enclosed pool is open all year long and has marked lanes to make it simple to share the space with other swimmers. If you prefer to swim outdoors, the seasonal James Island Pool has ample amenities.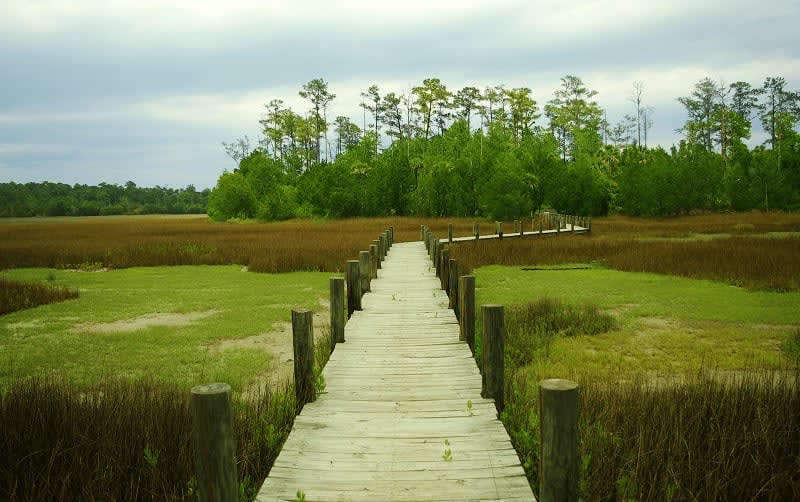 Take a Walk Through One of Charleston's Impressive Parks
Although hiking is largely out of the question unless you're willing to make the trek to the Appalachians, Charleston has an abundance of beautiful parkland to explore on foot. spans 943 acres and has a multitude of paved trails to explore. Meanwhile, in downtown Charleston is a 10-acre expanse of green land that's perfect if you need a quick recess into nature during the workday.
Sailing on the Wide Open Blue
When you live next to the Atlantic's crystalline tides, you won't be able to resist the ocean's beck and call. Sailing is an excellent way to enjoy the great outdoors and feel the saltwater breeze on your skin. For those who aren't professionals, Charleston is home to several sailing charter services so that anyone can enjoy the deep blue. offers a range of distinct sailing events, whether you're interested in a sunrise sail or a romantic destination for a marriage proposal. also has a variety of sailing options, including overnight trips to truly experience life at sea. If you prefer something a little more luxurious, consider a yacht trip aboard the , which is perfect for large parties.

When you're ready to learn more about how you can call Charleston home, don't hesitate to for more information. I'd love to find a piece of Snee Farm real estate to fit your family or one of Sullivan's Island's oceanfront homes for sale that's perfect for you.